SAVE THE DATE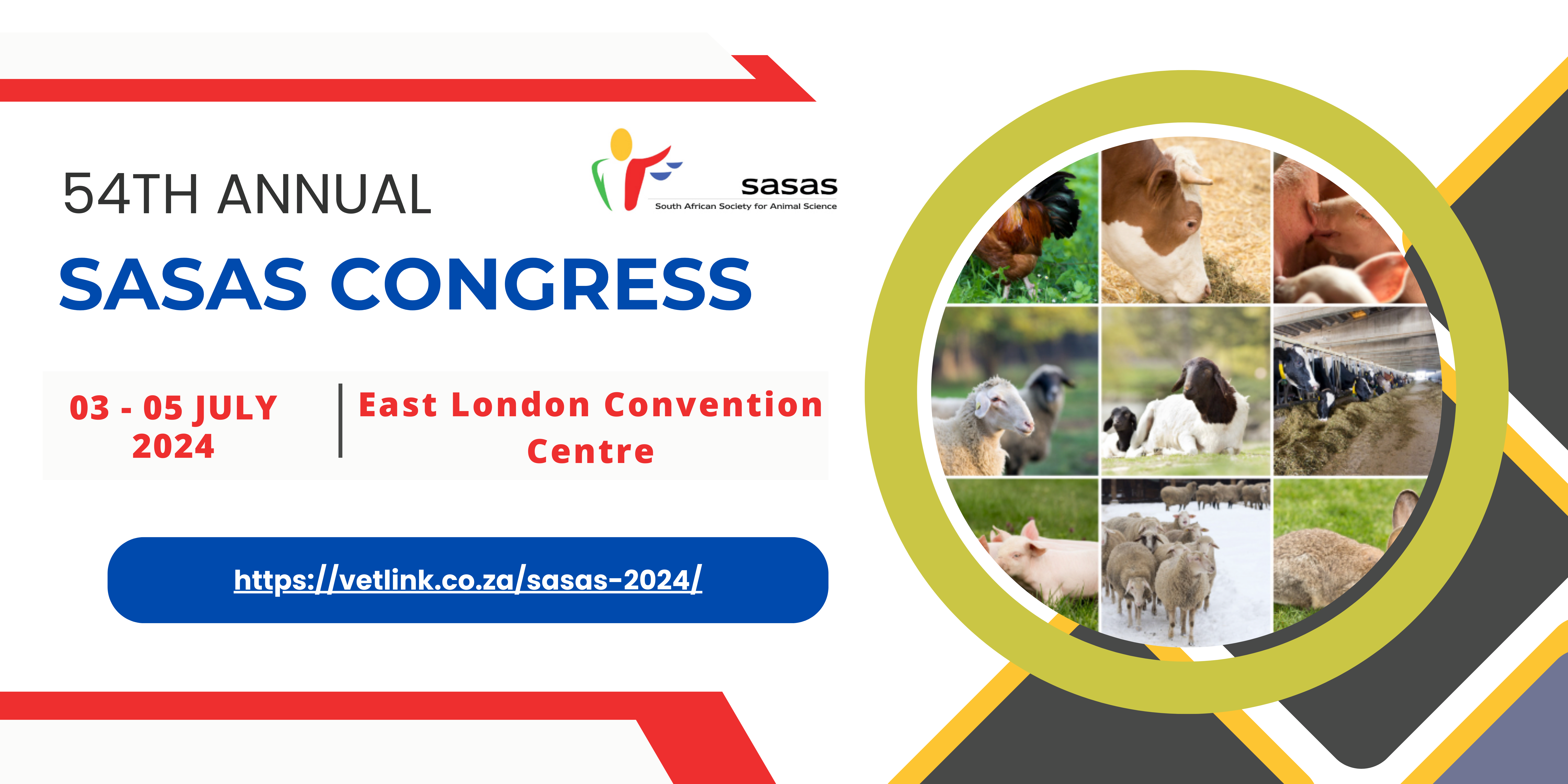 The South African Society for Animal Science (SASAS) is proud to announce that the 54th Annual SASAS Congress will take place on 03 – 05 July 2024 at the East London Convention Centre, East London, a city on the Indian Ocean, in South Africa's Eastern Cape.
About South African Society for Animal Science (SASAS)
The South African Society for Animal Science (SASAS) was founded on 28 April 1961, in Pretoria. It is home to animal scientists that work in a broad spectrum of the agricultural industry, including the livestock sector, animal scientists performing research, education and training at universities or research institutions and animal scientists with a keen interest in the various disciplines of the animal sciences. Specifically, SASAS positions itself to promote and advance animal science and related professions. Moreover, SASAS members collectively strive to contribute towards a robust and productive scientific knowledge economy.
The Society is the designated voluntary organisation, recognised by the SA Council for Natural Science Professions (SACNSP) (Act 27 of 2003), who is responsible for issues regarding the registration of scientists, amongst others, as well as the management of the continuing professional development (CPD) for its members and the candidate mentoring programme (CMP) of young animal scientists. Read more
Add event to calendar
Look out for more details about the congress and registration, which will follow soon!